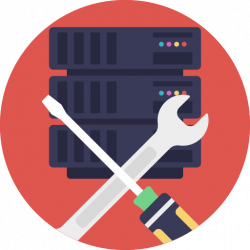 mrcameron999
GST Reports is an extension of the in-game F7 report feature with Discord and GST integration.
---
Supported Games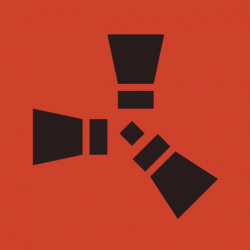 What is it?
GST Reports is an extension of the in-game F7 report feature.
When a player reports another player on one of your servers using the in-game F7 report, a message will be sent to a Discord channel of your choosing in your specific Discord.
It has tools to allow you to add information to the report as you progress through it.
The report tool can be very useful for managing reports on your server. It allows you to see what admin is tackling each report, as well as informing players throughout the process. In terms of muting/dealing with abusive players, You can handle someone who is abusive in chat in as little as 5 mouse clicks. GST Reports is intergrated with Discord Linker and sends message to the user that crated the report notifying them of changes to the report.
There are too many features to list here but we have documented every one over at our official documentation here
Usage
Game Server Tools now has a free tier where you can try almost every part of GST! Just sign up to get started.
GST Reports is a apart of the Game Server Tools family which is a paid for service.
On its own this plugin does nothing. You will require a API key in order to use this plugin. If you would like to try it for FREE head to gameservertools.com and get in touch.
Pricing can be found here: https://docs.gameservertools.com/pricing If you want to read the offical docs for Game Server Toos head to https://docs.gameservertools.com/
Configuration
APIKEY - Your api key that you get when signing up.
port - Your server port (The one you use to connect not your RCON)
MIT License

Permission is hereby granted, free of charge, to any person obtaining a copy
of this software and associated documentation files (the "Software"), to deal
in the Software without restriction, including without limitation the rights
to use, copy, modify, merge, publish, distribute, sublicense, and/or sell
copies of the Software, and to permit persons to whom the Software is
furnished to do so, subject to the following conditions:

The above copyright notice and this permission notice shall be included in all
copies or substantial portions of the Software.

THE SOFTWARE IS PROVIDED "AS IS", WITHOUT WARRANTY OF ANY KIND, EXPRESS OR
IMPLIED, INCLUDING BUT NOT LIMITED TO THE WARRANTIES OF MERCHANTABILITY,
FITNESS FOR A PARTICULAR PURPOSE AND NONINFRINGEMENT. IN NO EVENT SHALL THE
AUTHORS OR COPYRIGHT HOLDERS BE LIABLE FOR ANY CLAIM, DAMAGES OR OTHER
LIABILITY, WHETHER IN AN ACTION OF CONTRACT, TORT OR OTHERWISE, ARISING FROM,
OUT OF OR IN CONNECTION WITH THE SOFTWARE OR THE USE OR OTHER DEALINGS IN THE
SOFTWARE.