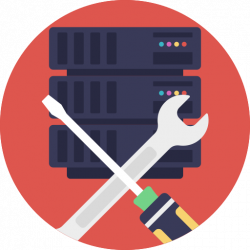 mrcameron999
BanCtrl is a centralised ban list for your servers. Easily manage your bans, across all servers
---
Supported Games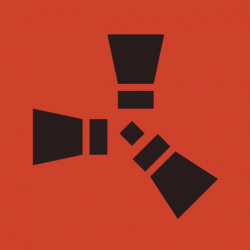 What is it?
Ban Ctrl is a centralised ban list for your servers.
Game Server Tools now has a free tier where you can try almost every part of GST! Just sign up to get started.
As we all know, there are a lot of questionable characters on Rust, and as such there is no doubt you are going to be banning people from your server.
Ban Ctrl will allow you to easily manage your bans, across your entire server network - ban a user and they will be banned on all of your servers.Ban Ctrl works in tangent with GST Tickets, which you can read about here as well as Discord Linker. Ban Ctrl overrides the vanilla banning system but uses the same commands meaning its easy for your existing admins to adopt the new system.
Ban Ctrl does not require you to host any other servers like traditional systems.
There are too many features to list here but we have documented every one over at our official documentation here
Usage
GST Ban Ctrl is a apart of the Game Server Tools family which is a paid for service.
On its own this plugin does nothing. You will require a API key in order to use this plugin. If you would like to try it for FREE head to gameservertools.com and get in touch.
Pricing can be found here: https://docs.gameservertools.com/pricing
If you want to read the offical docs for Game Server Toos head to https://docs.gameservertools.com/
Commands
ban -- Bans specified player
addallbans - Adds all bans to GST
Configuration
APIKEY - Your api key that you get when signing up.
port - Your server port (The one you use to connect not your RCON)
DiscordUrl - Your Discord url to let users that have been banned know where to get unbanned
MIT License

Permission is hereby granted, free of charge, to any person obtaining a copy
of this software and associated documentation files (the "Software"), to deal
in the Software without restriction, including without limitation the rights
to use, copy, modify, merge, publish, distribute, sublicense, and/or sell
copies of the Software, and to permit persons to whom the Software is
furnished to do so, subject to the following conditions:

The above copyright notice and this permission notice shall be included in all
copies or substantial portions of the Software.

THE SOFTWARE IS PROVIDED "AS IS", WITHOUT WARRANTY OF ANY KIND, EXPRESS OR
IMPLIED, INCLUDING BUT NOT LIMITED TO THE WARRANTIES OF MERCHANTABILITY,
FITNESS FOR A PARTICULAR PURPOSE AND NONINFRINGEMENT. IN NO EVENT SHALL THE
AUTHORS OR COPYRIGHT HOLDERS BE LIABLE FOR ANY CLAIM, DAMAGES OR OTHER
LIABILITY, WHETHER IN AN ACTION OF CONTRACT, TORT OR OTHERWISE, ARISING FROM,
OUT OF OR IN CONNECTION WITH THE SOFTWARE OR THE USE OR OTHER DEALINGS IN THE
SOFTWARE.