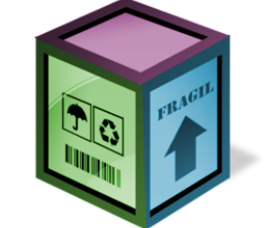 FuJiCuRa
A complete re-implementation of the drop system
---
Supported Games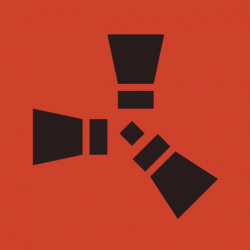 This documentation is outdated. Please consult the latest patch-notes.
THE recent third party support: Online creation and edition of loot tables
By default, Better Loot does exclude (true) HeliCrates and not include (false) SupplyDrops
Instead of using the game's default loot tables, Better Loot overrides any barrels and crates a player loots with something (hopefully) better.
can override _optionally _heli crates and SupplyDrops
can use _optionally _extra loot tables for heli crates and SupplyDrops
can spawn for each type up to 30 items!!!
works lag-free together with FancyDrop
Chat Commands
Type /blacklist to retrieve information about which items are blacklisted.
As owner, type /blacklist [additem|deleteitem|addbp|deletebp] "item_name" to add an item to or delete it from the blacklist. Make sure to add both the item and its blueprint if you intend to blacklist an item entirely.
Item Reference
To give you a reference to include missing items, you can use the file NamesList.json, which inludes all items and their stacksizes, and those which are not included by default in the tables.
Add/Remove Items
Easy ADD not included or REMOVE unwanted items from any table, save the file and do reload.
By default, BetterLoot includes most loot container types, like shown in default config:
  "Barrel": {
    "barrelTypes": "loot-barrel|loot_barrel"
  },
  "Crate": {
    "crateTypes": "crate_normal|crate_tools"
  }

Configuration
Barrel
maxItemsPerBarrel: 3 > maximum items per barrel
minItemsPerBarrel: 1 > minimum items per barrel
refreshBarrels: true > refresh barrel content by global timer 'refreshMinutes'
Crate
maxItemsPerCrate: 6 > maximum items per crate
minItemsPerCrate: 3 > minimum items per crate
refreshCrates: true > refresh crate content by global timer 'refreshMinutes'
Generic
dropWeaponsWithAmmo: true > include ammo in spawn when weapon is spawned
enforceBlacklist: false > enforce blacklised items to removed/deleted when added to any container
listUpdatesOnLoaded: true > displays in console current item chances when plugin is loaded/reloaded
listUpdatesOnRefresh: false > displays in console container refreshes
pluginEnabled: true >
refreshMinutes: 30 > refresh timer for barrels/crates
HeliCrate
excludeHeliCrate: true > exclude/include heli crates to be changed by betterloot
maxItemsPerHeliCrate: 4 > maximum items per heli crate
minItemsPerHeliCrate: 2 > minimum items per heli crate
useCustomTableHeli: true > use 'HeliCrate.json' for loot true/false; only active when not excluded
SupplyDrop
includeSupplyDrop: false > include/exclude supply drops to be changed by betterloot
maxItemsPerSupplyDrop: 6 > maximum items per supply drop
minItemsPerSupplyDrop: 3 > minimum items per supply drop
useCustomTableSupply: true > use 'SupplyDrop.json' for loot true/false; only active when included
Default Configuration
{
  "Barrel": {
    "barrelTypes": "loot-barrel|loot_barrel|loot_trash",
    "enableBarrels": true,
    "maxItemsPerBarrel": 3,
    "minItemsPerBarrel": 1,
    "refreshBarrels": false
  },
  "Crate": {
    "crateTypes": "crate_normal|crate_tools",
    "enableCrates": true,
    "maxItemsPerCrate": 6,
    "minItemsPerCrate": 3,
    "refreshCrates": true
  },
  "Generic": {
    "dropWeaponsWithAmmo": true,
    "enforceBlacklist": false,
    "listUpdatesOnLoaded": true,
    "listUpdatesOnRefresh": false,
    "pluginEnabled": true,
    "refreshMinutes": 30,
    "removeStackedContainers": true,
    "seperateLootTables": true
  },
  "HeliCrate": {
    "includeHeliCrate": false,
    "maxItemsPerHeliCrate": 4,
    "minItemsPerHeliCrate": 2,
    "useCustomTableHeli": true
  },
  "Rarity": {
    "Override": {
      "autoturret": 4,
      "lmg.m249": 4,
      "targeting.computer": 3
    }
  },
  "SupplyDrop": {
    "includeSupplyDrop": false,
    "maxItemsPerSupplyDrop": 6,
    "minItemsPerSupplyDrop": 3,
    "useCustomTableSupply": true
  }
}

Stored Data
Better Loot creates on first launch the following files in your servers data folder under the folder BetterLoot:
Example: data/BetterLoot/LootTable.json
Blacklist.json > Default blacklisted items
HeliCrate.json > Default loot tables for helicopter spawns
LootTable.json > Default servers loot table for items. You need to change this if needed
NamesList.json > All BP's (exluded defaults) AND all itemnames AND all items with their current max stacking
SupplyDrop.json > Default loot tables for SupplyDrop spawns

Credits
dcode, the original author of this plugin