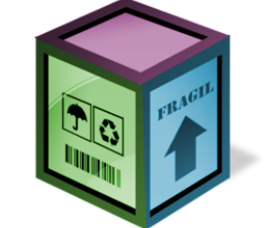 Tryhard
A complete re-implementation of the drop system
---
Supported Games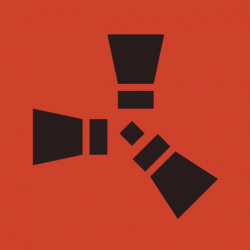 Documentation updated. Everything up to date below
Instead of using the game's default loot tables, Better Loot overrides any watched loot containers to contain your "better loot" as put by the server owner/staff
Chat Commands
Type /blacklist to retrieve information about which items are blacklisted.
As owner, type /blacklist [additem|deleteitem|addbp|deletebp] "item_name" to add an item to or delete it from the blacklist. Make sure to add both the item and its blueprint if you intend to blacklist an item entirely.
Item Reference
To give you a reference to include missing items, you can use the file NamesList.json, which inludes all items and their stacksizes, and those which are not included by default in the tables.
Configuration
Blueprint Probability
The percentage of a blueprint spawning
List updates on loaded
Will list updates the plugin makes to loot whenever the plugin loads. Useful for debugging
Remove stacked containers
Removes any and all containers that may be in/on each other
Watched prefabs
This is the prefab list the plugin will handle loot for
Hammer loot cycle time
How many seconds until the loot in a container will refresh when you hit the container with a hammer
Loot multiplier
Basic multiplier for loot inside containers
Scrap multiplier
Basic multiplier for scrap inside containers
Rarity override
Overrides the rarity of any item listed. The higher the number the more rare the item will be
Enable hammer loot cycle
Determines if the hammer loot cycle is enabled or not
Default Configuration
{
  "Generic": {
    "blueprintProbability": 0.11,
    "listUpdatesOnLoaded": true,
    "removeStackedContainers": true,
    "WatchedPrefabs": [
      "assets/bundled/prefabs/autospawn/resource/loot/loot-barrel-1.prefab",
      "assets/bundled/prefabs/autospawn/resource/loot/loot-barrel-2.prefab",
      "assets/bundled/prefabs/autospawn/resource/loot/trash-pile-1.prefab",
      "assets/bundled/prefabs/radtown/crate_basic.prefab",
      "assets/bundled/prefabs/radtown/crate_elite.prefab",
      "assets/bundled/prefabs/radtown/crate_mine.prefab",
      "assets/bundled/prefabs/radtown/crate_normal.prefab",
      "assets/bundled/prefabs/radtown/crate_normal_2.prefab",
      "assets/bundled/prefabs/radtown/crate_normal_2_food.prefab",
      "assets/bundled/prefabs/radtown/crate_normal_2_medical.prefab",
      "assets/bundled/prefabs/radtown/crate_tools.prefab",
      "assets/bundled/prefabs/radtown/crate_underwater_advanced.prefab",
      "assets/bundled/prefabs/radtown/crate_underwater_basic.prefab",
      "assets/bundled/prefabs/radtown/dmloot/dm ammo.prefab",
      "assets/bundled/prefabs/radtown/dmloot/dm c4.prefab",
      "assets/bundled/prefabs/radtown/dmloot/dm construction resources.prefab",
      "assets/bundled/prefabs/radtown/dmloot/dm construction tools.prefab",
      "assets/bundled/prefabs/radtown/dmloot/dm food.prefab",
      "assets/bundled/prefabs/radtown/dmloot/dm medical.prefab",
      "assets/bundled/prefabs/radtown/dmloot/dm res.prefab",
      "assets/bundled/prefabs/radtown/dmloot/dm tier1 lootbox.prefab",
      "assets/bundled/prefabs/radtown/dmloot/dm tier2 lootbox.prefab",
      "assets/bundled/prefabs/radtown/dmloot/dm tier3 lootbox.prefab",
      "assets/bundled/prefabs/radtown/foodbox.prefab",
      "assets/bundled/prefabs/radtown/loot_barrel_1.prefab",
      "assets/bundled/prefabs/radtown/loot_barrel_2.prefab",
      "assets/bundled/prefabs/radtown/loot_trash.prefab",
      "assets/bundled/prefabs/radtown/minecart.prefab",
      "assets/bundled/prefabs/radtown/oil_barrel.prefab",
      "assets/bundled/prefabs/radtown/underwater_labs/crate_ammunition.prefab",
      "assets/bundled/prefabs/radtown/underwater_labs/crate_elite.prefab",
      "assets/bundled/prefabs/radtown/underwater_labs/crate_food_1.prefab",
      "assets/bundled/prefabs/radtown/underwater_labs/crate_food_2.prefab",
      "assets/bundled/prefabs/radtown/underwater_labs/crate_fuel.prefab",
      "assets/bundled/prefabs/radtown/underwater_labs/crate_medical.prefab",
      "assets/bundled/prefabs/radtown/underwater_labs/crate_normal.prefab",
      "assets/bundled/prefabs/radtown/underwater_labs/crate_normal_2.prefab",
      "assets/bundled/prefabs/radtown/underwater_labs/crate_tools.prefab",
      "assets/bundled/prefabs/radtown/underwater_labs/tech_parts_1.prefab",
      "assets/bundled/prefabs/radtown/underwater_labs/tech_parts_2.prefab",
      "assets/bundled/prefabs/radtown/underwater_labs/vehicle_parts.prefab",
      "assets/bundled/prefabs/radtown/vehicle_parts.prefab",
      "assets/content/props/roadsigns/roadsign1.prefab",
      "assets/content/props/roadsigns/roadsign2.prefab",
      "assets/content/props/roadsigns/roadsign3.prefab",
      "assets/content/props/roadsigns/roadsign4.prefab",
      "assets/content/props/roadsigns/roadsign5.prefab",
      "assets/content/props/roadsigns/roadsign6.prefab",
      "assets/content/props/roadsigns/roadsign7.prefab",
      "assets/content/props/roadsigns/roadsign8.prefab",
      "assets/content/props/roadsigns/roadsign9.prefab",
      "assets/prefabs/deployable/chinooklockedcrate/chinooklockedcrate.prefab",
      "assets/prefabs/deployable/chinooklockedcrate/chinooklockedcratecodelocked.prefab",
      "assets/prefabs/deployable/chinooklockedcrate/codelockedhackablecrate.prefab",
      "assets/prefabs/deployable/chinooklockedcrate/codelockedhackablecrate_oilrig.prefab",
      "assets/prefabs/misc/supply drop/supply_drop.prefab",
      "assets/prefabs/npc/m2bradley/bradley_crate.prefab",
      "assets/prefabs/npc/patrol helicopter/heli_crate.prefab"
    ]
  },
  "Loot": {
    "enableHammerLootCycle": false,
    "hammerLootCycleTime": 3.0,
    "lootMultiplier": 1,
    "scrapMultiplier": 1
  },
  "Rarity": {
    "Override": {
      "autoturret": 4,
      "lmg.m249": 4,
      "targeting.computer": 3
    }
  }
}

Stored Data
Better Loot creates on first launch the following files in your servers data folder under the folder BetterLoot:
Example: data/BetterLoot/LootTable.json
Blacklist.json > Default blacklisted items
LootTable.json > Default servers loot table for items. You need to change this if needed
NamesList.json > All BP's (exluded defaults) AND all itemnames AND all items with their current max stacking

Credits
dcode, The original author of this plugin
Fujicura, For maintaining the plugin
Misticos, For maintaining the plugin
Tryhard, For maintaining the plugin
Collaborators
khan

Developer

Bazz3l

Developer