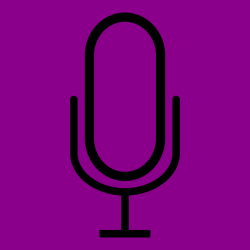 Pinkstink
Displays UI of players names who are actively transmitting voice
---
Supported Games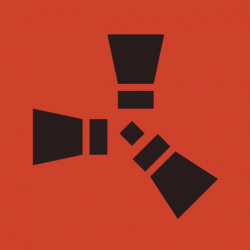 Features
Display's players that are currently transmitting voice around you
Players names change color and are ordered based on their proximity to you
Permissions
Server admins (owners and moderators) will by default have both voiceui.use and voiceui.admin privileges.
voiceui.use -- allows a player to toggle and see the voice UI
voiceui.admin -- allows a player to configure the plugin
Chat Commands
Player Commands (voiceui.use)
/showvoice -- shows the voice UI for the player
/hidevoice -- hides the voice UI for the player
Admin Commands (voiceui.admin)
/voice -- view version, available commands and current configuration
/voice updateinterval -- sets the minimum time between UI updates being sent
/voice uicolorsensitivity -- sets the variance in ui text color based on proximity (red -> yellow)
/voice toggledbydefault -- sets whether the UI is enabled by default for all players (players must still have the voiceui.use permission)
/voice toggled -- shows all players with UI currently enabled (if toggledbydefault is enabled, this will show all players who have hidden the voice ui)
Important Notes
This plugin will send UI updates to toggled players based on the value set with /voice updateinterval. Ensure this value is greater than 0 otherwise it will send UI updates every frame.
The /voice uicolorsensitivity value is what determined the color of a players name based on their distance from you, if you set this to 50 and then move 50 units away, their name will be completely yellow, where as if it is set to 40 and you are 20 units away, their name will be orange (100% red & 50% green). This variable changes the amount of green is added into the text's RGB color values.
MIT License

Permission is hereby granted, free of charge, to any person obtaining a copy
of this software and associated documentation files (the "Software"), to deal
in the Software without restriction, including without limitation the rights
to use, copy, modify, merge, publish, distribute, sublicense, and/or sell
copies of the Software, and to permit persons to whom the Software is
furnished to do so, subject to the following conditions:

The above copyright notice and this permission notice shall be included in all
copies or substantial portions of the Software.

THE SOFTWARE IS PROVIDED "AS IS", WITHOUT WARRANTY OF ANY KIND, EXPRESS OR
IMPLIED, INCLUDING BUT NOT LIMITED TO THE WARRANTIES OF MERCHANTABILITY,
FITNESS FOR A PARTICULAR PURPOSE AND NONINFRINGEMENT. IN NO EVENT SHALL THE
AUTHORS OR COPYRIGHT HOLDERS BE LIABLE FOR ANY CLAIM, DAMAGES OR OTHER
LIABILITY, WHETHER IN AN ACTION OF CONTRACT, TORT OR OTHERWISE, ARISING FROM,
OUT OF OR IN CONNECTION WITH THE SOFTWARE OR THE USE OR OTHER DEALINGS IN THE
SOFTWARE.