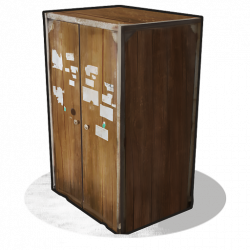 WhiteThunder
Fixes a display bug where Tool Cupboard upkeep doesn't factor in decay scale
---
Supported Games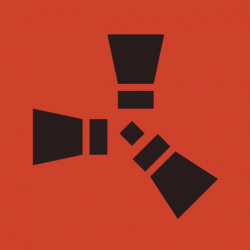 Is this plugin right for me?
If your server's decay.scale convar is set to 1.0 (default), then this plugin will NOT benefit you, and you can stop reading now.
If your server's decay.scale is greater than or less than 1.0, then this plugin is appropriate for your server.
Installation
This plugin has no configuration or permissions, so simply add it to your plugins folder to install it.
How does it work?
First of all, Tool Cupboard upkeep costs take into account the value of the decay.scale convar. For example, with decay.scale 2.0, not only will buildings decay twice as quickly without resources, but the Tool Cupboard will also consume its resources twice as quickly. Unfortunately, there is a bug where the Tool Cupboard UI does not reflect this, leading to players wondering why their base suddenly decayed after the Tool Cupboard UI previously showed that there were sufficient resources to last a while. This bug happens because the client calculation does not take into account the value of the decay.scale convar. This plugin works by altering the value of another convar sent to clients, in order to trick clients into calculating and displaying the correct upkeep information.
How can I alter decay without altering upkeep costs?
If, by reading about this, you realize that you don't like the vanilla behavior that upkeep costs are influenced by decay.scale, you can compensate for that by altering upkeep costs directly using the decay.upkeep_period_minutes convar. For example, to increase decay.scale from 1.0 to 3.0, also increase decay.upkeep_period_minutes from 1440 to 4320. This will cause buildings to consume resources at the original rate, while buildings without resources will decay at 3 times the speed.
Note that while altering upkeep convars will alter the functional upkeep costs, that is not a replacement for this plugin, since the client still needs to be tricked into displaying the correct values for a non-1.0 decay.scale.
What about decay.scale 0?
This plugin is still useful with decay.scale 0. However, the Tool Cupboard loot panel will show as decaying if you don't have at least one of each required resource in it. If you have the minimum resources on a decay.scale 0 server, this plugin will attempt to display 30 days of upkeep at all times.
MIT License

Permission is hereby granted, free of charge, to any person obtaining a copy
of this software and associated documentation files (the "Software"), to deal
in the Software without restriction, including without limitation the rights
to use, copy, modify, merge, publish, distribute, sublicense, and/or sell
copies of the Software, and to permit persons to whom the Software is
furnished to do so, subject to the following conditions:

The above copyright notice and this permission notice shall be included in all
copies or substantial portions of the Software.

THE SOFTWARE IS PROVIDED "AS IS", WITHOUT WARRANTY OF ANY KIND, EXPRESS OR
IMPLIED, INCLUDING BUT NOT LIMITED TO THE WARRANTIES OF MERCHANTABILITY,
FITNESS FOR A PARTICULAR PURPOSE AND NONINFRINGEMENT. IN NO EVENT SHALL THE
AUTHORS OR COPYRIGHT HOLDERS BE LIABLE FOR ANY CLAIM, DAMAGES OR OTHER
LIABILITY, WHETHER IN AN ACTION OF CONTRACT, TORT OR OTHERWISE, ARISING FROM,
OUT OF OR IN CONNECTION WITH THE SOFTWARE OR THE USE OR OTHER DEALINGS IN THE
SOFTWARE.