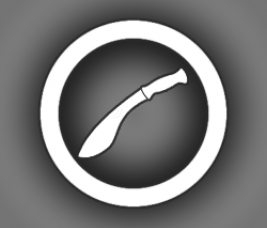 k1lly0u
GTA 5 Slasher event arena game mode
---
Supported Games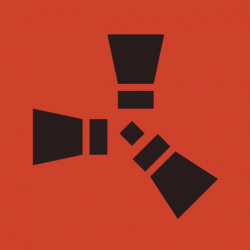 This is the Rust version of GTA5's Slasher game mode.
[B]The Game:[/B] (Stolen from the GTA wiki :p)Slasher missions focus on darkness and therefore can only be played at night!
There are two teams:[LIST][][B]The Slasher:[/B] The Slasher team always has only one player. The Slasher is equipped with a [URL='http://gta.wikia.com/wiki/Pump-Action_Shotgun']shotgun[/URL] mounting a flashlight modification. The objective of the Slasher is to find and kill all of the Hunted.[][B]The Hunted:[/B] The Hunted team members only carry a [URL='http://gta.wikia.com/wiki/Flashlight']Flashlight[/URL] and should hide. If they manage to stay alive for 2.5 minutes, they also get a shotgun. Their goal is to kill the Slasher.[/LIST]During the first 2.5 minutes, the Hunted are at a disadvantage; having only a melee weapon (torch) to fight a shotgun-armed enemy. However, after the first 2.5 minutes, every player carries a shotgun, and the possibly superior number of Hunted remaining might make the tables turn.
If no victory conditions are met, that is, if the Slasher and at least one Hunted are alive when the second timer ends, both sides fail the mission.
If the Slasher wins they stay as the Slasher for the next round, whereas if a Hunted kills the Slasher, they become the Slasher for the next round.
[B]Other Information:[/B]
This event is entirely automated providing you have it setup correctly, and will only run at night time (the dark is part of the game).
When a player dies he is kept in spectate mode until the round finishes.
Torch's have a damage increase to level out the fact the slasher has a shotgun
A good tip for this is to have a big arena, with hiding spots etc. Be creative with it
[B]Config[/B][CODE=csharp]{"EventSettings": {"DefaultZoneID": "slasherzone","TokensOnKill": 1,"TokensOnSurvival": 1,"TokensOnWin": 5},"GameSettings": {"AdjustTimeToSuitRounds": true, // Adjusts the game time to keep players in the dark"Auto_CancelTimer": 6, // Cancels a automated game if not enough players join after X minutes"Auto_EndTime": 6.0, // The time (ingame) the event will end (automation)"Auto_OpenTime": 18.0, // The time (ingame) the event will open (automation)"Auto_StartTime": 20.0, // The time (ingame) the event will start (automation)"AutoStart_Use": true, // Use event automation"DefaultSpawnfile": "slasher_spawns","FFDamageModifier": 0.4, // Friendly fire damage modifier"GameTimer_Player": 90, // The amount of time players have to kill the slasher (round 2)"GameTimer_Slasher": 150, // The amount of time the slasher has to kill the players (round 1)"RoundsToPlay": 3, // Total rounds to play"StartHealth": 100.0},"Messaging": {"MainColor": "<color=orange>","MSGColor": "<color=#939393>"},"Players": {"Clothing": { // Clothing skin IDs"pants": 10078,"shoes.boots": 10044,"tshirt": 10039},"DamageModifier": 2.2, // The damage modifier for this weapon"Weapon": { // Weapon information"AmmoAmount": 0,"AmmoType": "","Amount": 2,"Attachments": [],"Shortname": "torch"}},"Slashers": {"Clothing": {"mask.bandana": 10064,"pants": 10078,"shoes.boots": 10044,"tshirt": 10038},"DamageModifier": 1.0,"Weapon": {"AmmoAmount": 40,"AmmoType": "ammo.shotgun.slug","Amount": 1,"Attachments": ["weapon.mod.flashlight"],"Shortname": "shotgun.pump"}}}[/CODE]