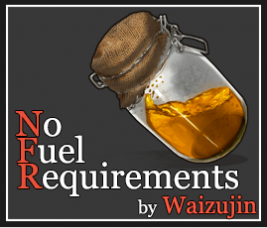 k1lly0u
Allows you to choose which deployables do not use fuel
---
Supported Games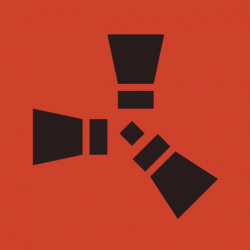 This plugin allows you to set whether various objects should consume fuel or not. This can also be permission based, so the if the owner of said object has the required permission no fuel will be used.
It requires that one single item is added as fuel, it won't ever use it however. How this works is, whenever it goes to consume fuel, it adds 1 fuel before it takes a single fuel away. This doesn't cause duping because it's so fast, but this was the cleanest easiest way to make things infinite fuel while still making burnable items like charcoal.
There are no commands needed for this plugin.
Permissions
Campfires - nofuelrequirements.campfire
CandleHat - nofuelrequirements.candlehat
CeilingLight - nofuelrequirements.ceilinglight
Furnace - nofuelrequirements.furnace
Lanterns - nofuelrequirements.lantern
LargeFurnace - nofuelrequirements.largefurnace
MinersHat - nofuelrequirements.minershat
OilRefinery - nofuelrequirements.oilrefinery
Quarry - nofuelrequirements.quarry
Searchlight - nofuelrequirements.searchlight
TunaLight - nofuelrequirements.tunalight
FogMachine - nofuelrequirements.fogmachine
SnowMachine - nofuelrequirements.snowmachine
CursedCauldren - nofuelrequirements.cursedcauldren
Config
{
  "Entities that ignore fuel consumption": {
    "Campfire": true,
    "CandleHat": true,
    "CeilingLight": true,
    "Firepit": true,
    "Fireplace": true,
    "Furnace": true,
    "Lanterns": true,
    "LargeFurnace": true,
    "MinersHat": true,
    "OilRefinery": true,
    "Quarry": true,
    "TunaLight": true,
    "Searchlight": true,
    "FogMachine": true,
    "SnowMachine": true,
    "CursedCauldren": true
  },
  "Require permission to ignore fuel consumption": false,
  "Version": {
    "Major": 1,
    "Minor": 3,
    "Patch": 6
  }
}