rfc1920
Scales or disables decay of items, and deployables
---
Supported Games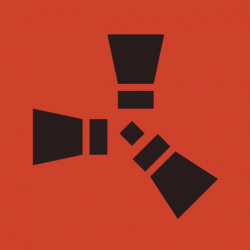 No Decay nullifies or scales down/up any decay damage applied to any item in game (except of small stashes). Each building tier has a different multiplier, so do all other entities.
The default configuration does NOT affect Twig decay but nullifies all damage on all other items.
As of version 1.0.34 you can optionally also check for the presence of a deployed tool cupboard. Set requireCupboard to true. This will check for an attached cupboard for building blocks and a nearby cupboard for entities.For entities, use "cupboardCheckEntity: true" and "cupboardRange: number" to configure how far the entities can be from a cupboard before they will decay. The default is 30 game meters (?), which may or may not be enough for your needs. Adjust as desired.
Note, the default is cupboardCheckEntity: false, which will skip checking for cupboards in range of entities. It will still check for blocks attached to cupboards, which should be more accurate.
Configuration
{
  "Debug": {
    "outputToRcon": false,
    "outputMundane": false
  },
    "Global": {
    "requireCupboard": false,
    "cupboardCheckEntity": false,
    "cupboardRange": 30.0,
    "usePermission": false
  },
  "Mutipliers": {
    "armoredMultiplier": 0.0,
    "baloonMultiplier": 0.0,
    "barricadesMultiplier": 0.0,
    "bbqMultiplier": 0.0,
    "boatMultiplier": 0.0,
    "boxMultiplier": 0.0,
    "campfireMultiplier": 0.0,
    "deployablesMultiplier": 0.0,
    "furnaceMultiplier": 0.0,
    "highStoneWallMultiplier": 0.0,
    "highWoodWallMultiplier": 0.0,
    "minicopterMultiplier": 0.0,
    "scrapcopterMultiplier": 0.0,
    "samMultiplier": 0.0,
    "sedanMultiplier": 0.0,
    "sheetMultiplier": 0.0,
    "stoneMultiplier": 0.0,
    "trapMultiplier": 0.0,
    "twigMultiplier": 1.0,
    "watchtowerMultiplier": 0.0,
    "woodMultiplier": 0.0,
    "horseMultiplier": 0.0
  }
}

Permissions
If the "usePermission" flag is set to true, the following permission is required to enable NoDecay for a user:
nodecay.use
Credits
Deicide666ra and Piarb, the original authors of this plugin
Diesel, for helping maintain the plugin