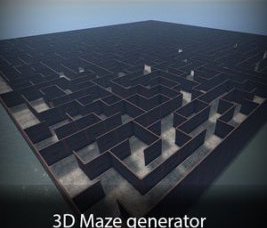 Razor
Creates mazes via commands
---
Supported Games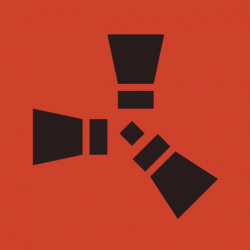 IMPORTANT
You cannot generate a maze above 30 squares to prevent heavy lag, or in some cases a server crash. For an example of how many of the base entities the size 30 will create, here is the equation for one floor. ((30^2)1)Plugin explanation
Beware of making large mazes, as this can cause lag on the server and in the worst cases, even a crash.
I will be working on optimization of the code to reduce the stress put on the server.
Permissions
mazegen.gen -- Required to use the /maze and /maze.delete chat commands
Chat Commands
/maze <size> <height> <roof:true/false> -- Generate a maze with specified values
/maze.delete -- Erase the last generated maze
Command arguments
Size; This determines how many foundations wide the square will be.
Height; this determines how high the plugin will build the maze at. If it is set at 0, no maze is created.
Roof; true will mean there is a roof put on the maze. This only applies to the topmost floor, if there are multiple floors.
TODO
Prefix permission with plugin name. -Completed in V0.2
File name and title don't match uMod title. Completed in V0.2
Use language API for messages sent to users. Completed in V0.2
Improve description given in the [Description(...)] attribute to be more descriptive. Completed in V0.2
Add custom events to happen inside of mazes
Add the chance of treasure to be found (Changeable)
This plugin is unlicensed and the original author reserves all rights to it.

The original author may request that this plugin be removed and there is a risk that the plugin may be unavailable in the future.

Note that the current maintainer may not have permission to assign a license to the plugin if they are not the original author, so explicit permission would need to be obtained from the original author in order for the plugin to remain openly available and guarantee that it will be around for all to enjoy going forward.