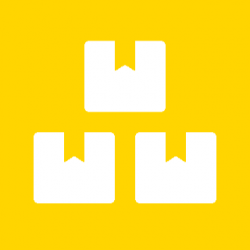 klauz24
Create kits of items for players to use
---
Supported Games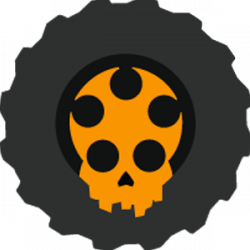 Kits plugin, with command chat support only.
Features:
Choose a limit of usage for kitsChoose a cooldown for kitsCreate kits for adminsCreate kits for VIPs
Localization
Chat Commands
Players
/kit => see the full list of available kits for you
/kit "KITNAME" => choose a kit
Admin
/kit list => see the full list of kits
/kit add "KITNAME" => add a new kit
/kit remove "KITNAME" => remove a kit from the database
/kit edit "KITNAME" => edit a kit
/kit resetkits => delete all kits and player data
/kit resetdata => reset player data
/kit option1 value1 option2 value2 option3 value3 => set the options for a kit you are currently editing
Creating Kits
Empty your inventory
Add in your inventory the kit that you want players to have
Use /kit add "KITNAME"
Set the options via: /kit option1 value1 option2 value2 etc.
Example:/kit items max 10 cooldown 3600 description "Every hour kit, max usage: 10"
Options
max XXX/false => set the max usage of a kit (false will deactivate it)
cooldown XXXX/false => set the cooldown in seconds of a kit (false will deactivate it)
authlevel 1/0 => 1 is for admin only, 0 for players
permission CUSTOMPERMISSION/false => only players with the custom permission oxide permission will be able to redeem those (doesn't work on autokits). See under.
description "XXXX XXX"/false => set a description for a kit
hide true/false => hide a kit from the list: /kit (won't hide from the admin command /kit list)
items => no values here, this will copy the items in your inventory to set it in the kit.
Autokits
Create a kit names: "autokit"
/kit add "autokit"
/kit items authlevel 1 hide true => so no one can redeem the autokit, and the autokit wont show in the list
Permissions
When you created a kit or edited a kit, use: /kit permission kits.KITNAME
The permission name can be a new permission or an existing permission.
For Developers
To refuse a kit to be given, use:
object CanRedeemKit(PlayerSession session, string kitName)

By returning ANYTHING it will refuse the kit to be given; return a text to specify the reason.
To check if a kit exists, use:
object isKit = Interface.CallHook("isKit", "KitName");

Credits
Reneb, the original author of this plugin
MIT License
Copyright (c) 2019 klauz24
Permission is hereby granted, free of charge, to any person obtaining a copy
of this software and associated documentation files (the "Software"), to deal
in the Software without restriction, including without limitation the rights
to use, copy, modify, merge, publish, distribute, sublicense, and/or sell
copies of the Software, and to permit persons to whom the Software is
furnished to do so, subject to the following conditions:
The above copyright notice and this permission notice shall be included in all
copies or substantial portions of the Software.
THE SOFTWARE IS PROVIDED "AS IS", WITHOUT WARRANTY OF ANY KIND, EXPRESS OR
IMPLIED, INCLUDING BUT NOT LIMITED TO THE WARRANTIES OF MERCHANTABILITY,
FITNESS FOR A PARTICULAR PURPOSE AND NONINFRINGEMENT. IN NO EVENT SHALL THE
AUTHORS OR COPYRIGHT HOLDERS BE LIABLE FOR ANY CLAIM, DAMAGES OR OTHER
LIABILITY, WHETHER IN AN ACTION OF CONTRACT, TORT OR OTHERWISE, ARISING FROM,
OUT OF OR IN CONNECTION WITH THE SOFTWARE OR THE USE OR OTHER DEALINGS IN THE
SOFTWARE.