Logs SERVER messages to Discord
---
Supported Games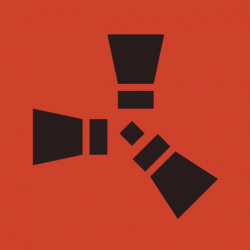 This plugin will allow you to also log SERVER Messages in your Discord chatlog.
The SERVER will be distinguished between normal users by having a Bold, Underlined Name.
Also implemented a Fancy Mode: You can either have Fancy in the config true or false. If set to true, Server Messages will be shown in a codeblock and colored differently to distinguish even better.
You can also log cheats (F1 Menu, Admins cheating items etc.). To do so, you'll need to enable it from the Config file.
Setup
Get your DiscordMessages JSON file.
Get your Webhook for the chat.
Open the newly created DiscordServerMessages JSON file.
Paste it into the "Your URL here" and you're good to go!
If you want to log Cheats, you can enable this by Setting the Config of it to true.
You'll also need to hook a Webhook to it. Either you do it to the normal chat, or create a new Webhook and hook it to another Discord-channel.
To make stuff look fancy, set fancy to true.
Configuration
MIT License

Permission is hereby granted, free of charge, to any person obtaining a copy
of this software and associated documentation files (the "Software"), to deal
in the Software without restriction, including without limitation the rights
to use, copy, modify, merge, publish, distribute, sublicense, and/or sell
copies of the Software, and to permit persons to whom the Software is
furnished to do so, subject to the following conditions:

The above copyright notice and this permission notice shall be included in all
copies or substantial portions of the Software.

THE SOFTWARE IS PROVIDED "AS IS", WITHOUT WARRANTY OF ANY KIND, EXPRESS OR
IMPLIED, INCLUDING BUT NOT LIMITED TO THE WARRANTIES OF MERCHANTABILITY,
FITNESS FOR A PARTICULAR PURPOSE AND NONINFRINGEMENT. IN NO EVENT SHALL THE
AUTHORS OR COPYRIGHT HOLDERS BE LIABLE FOR ANY CLAIM, DAMAGES OR OTHER
LIABILITY, WHETHER IN AN ACTION OF CONTRACT, TORT OR OTHERWISE, ARISING FROM,
OUT OF OR IN CONNECTION WITH THE SOFTWARE OR THE USE OR OTHER DEALINGS IN THE
SOFTWARE.