Translates CombatLog IDs into player names and lookup combat logs
---
Supported Games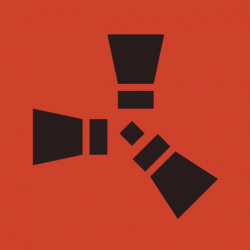 This admin tools allows players with the permission combatlogdb.use to translate IDs found in a player's combat log into the player's name.
You can also display a player's combat log, and the plugin will automatically translate any IDs found in the combat log to the relevant player name.
Permissions
combatlogdb.use -- Allows the user to use the /cid and /combatlog chat commands
Chat Commands
/cid ID -- Check who a CombatLog ID belongs to.
/combatlog <name or steamID> <optional amount of rows to display> -- Print a player's CombatLog to your console. IDs are automatically translated into player names.
Console Commands
combatlogdb.get <SteamID> -- Print a player's combatlog
Stored Data
When a player joins the server, their NetID is saved to a file. This file is located in data/CombatLogDb.data and the file is automatically cleared when a map wipe is detected.
Screenshot
This plugin is unlicensed and the original author reserves all rights to it.

The original author may request that this plugin be removed and there is a risk that the plugin may be unavailable in the future.

Note that the current maintainer may not have permission to assign a license to the plugin if they are not the original author, so explicit permission would need to be obtained from the original author in order for the plugin to remain openly available and guarantee that it will be around for all to enjoy going forward.