Automatically authorize on all code locks that have the same code as the Tool Cupboard
---
Supported Games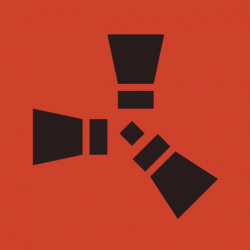 High External Gates don't work with this, as they do not store what building they are attached to. However, all doors and code locked entities in your base will work.
When you are authorized on a Tool Cupboard that is codelocked, you can open any door (and other code locked entities) in that building that has the same code as the tool cupboard.
Give a player the code to your tool cupboard and they don't need to authorize on each door in your base.
Get raided, and the raiders will be unable to abuse the mechanic to open all your doors, as placing a new tool cupboard down won't give access to the doors in the base.
For Server Owners:
Do not use unlicensed code because an unlicensed plugin is dangerous to your server's feature availability.
For Developers:
Do not integrate with unlicensed code as it is possible your integrations will break permanently without recourse.